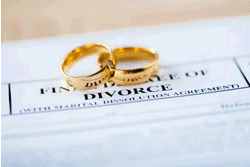 Divorce Planning and Timelines
Sometimes divorces can be planned and that can significantly help make the process smoother. However, other times, a spouse is caught off guard by a surprise divorce filing. Thus, it is imperative in those certain or even uncertain times to have a plan. Whether you need divorce planning or you feel overwhelmed, we can help you plan and prepare for what lies ahead. We help our clients prepare a plan of action for what lies ahead. Whether you have anticipated a divorce or not, we help guide you through the timeline and streamline the process. This can make all the difference in the outcome and the final cost. Divorce is hard, but having the right plans and timelines in place can make your divorce significantly smoother. The Law Office of Susan J. McCarthy should be your first call. We often help immediately by:
Establishing a realistic timeline for your case. Whether it is a simple or complicated divorce, contested or uncontested, we can make your life simple and answer all of your questions, We resolve immediate child custody issues, often eliminating the need for custody battles, and we set realistic plans for your family based on any unique circumstances.
Tapping into available resource such as other financial advisors, accountants, therapists and other support systems to create a team of professionals to handle any complex issue that may be facing your family. Thus, we are experienced in bringing together a wholistic plan of action to tackle any uncertainty or stress you may be facing. Plan your divorce effectively upfront can save you money and heartache later. .We will help you plan out your divorce day by day so you can breathe a little easier and stop worrying about the details.
To learn more about how our team approaches divorce, visit our divorce page. To schedule a consultation with our experienced, compassionate legal team, contact us online or via phone at (770) 888-9111
Learn More